Eight years ago, I closed up my classroom, thinking I would never go back. I was sidelined due to chronic health issues, and I was headed for the couch. For six years — yes, years — I attended to my recovery, slowly crawling my way back, Then, in the wake of the George Floyd murder, I found the courage to believe I might still be able to make a difference in the lives of kids, and I started applying to high schools in Detroit.
When I took my current teaching position two years ago, it was an experiment. My husband and I, knowing how ill I had been, decided I should give it a full year to see how my body managed the stress. My heart was very willing to provide excellent instruction to historically underserved students, but we had no idea if my body could handle it.
For the first year, my body did just fine. We taught the entire year over Zoom, so the physical toll on my body was actually quite minimal. I would drive to the school in the morning, zoom with students for a little over an hour, stand and stretch, do another hour, go for a lunch time walk, teach one more class, then drive home. On alternating days, I had time for planning and grading. In the world of teaching, this load was light. Compared to other situations during Covid, where teachers had both live children in the classroom and students zooming in from home — my load was extremely light, and I knew it.
At the end of last school year, my husband and I remarked that my body had handled the transition and the new environment well, but it had not been a true test of whether or not I could handle full time teaching. We wouldn't know that until I taught in-person classes with real, live students.
That is what I have been doing this year. I have driven to Detroit, met my students at my classroom door, and managed their learning, their emotions, their behaviors, their interruptions, their questions, and their concerns, along with my own inside an environment that is mostly consistent but that frequently has unexpected interruptions — a fight among students, a quick transition to virtual instruction, a building in need of repairs, or an immediate shifting of plans due to staffing issues. Much to my students' dismay, I have taken only one day off this year because I have been healthy and energized, and my passion for bringing high quality education to my students has not waned.
I have written curriculum, contacted parents, attended meetings, collaborated with colleagues, and attended events. I have been stern, silly, serious, and — on occasion– sarcastic. I have fist-bumped, high-fived, hugged, and danced with my students, and for the most part, my body has come along for the ride.
I have been thrilled, in fact, by my stamina, and I have credited this phenomena to the years I have spent learning to care for my body, to the team that keeps me well, to the yoga I practice every morning and the walks I take with my buddy at lunch time, to my dietary choices, to my writing routine, and mostly to the grace of God. I have been riding the wave all year thinking, "Man, I was really ready! I am doing good in the classroom! I am not finding any limits to my ability to be effective here!"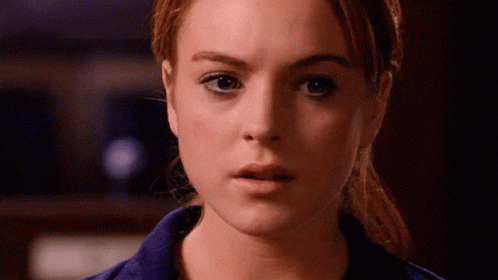 But, friends, it turns out that, contrary to Cady Heron and the laws of math, the limit does indeed exist.
I mean, I knew it did, that's why my husband and I don't make excessive plans on the weekends but instead schedule lots of recovery time — time for rest, writing, reading — so that my body can repair. We don't make a ton of plans – we don't have a lot of people over, we go out with others only sparingly, and our idea of entertainment is streaming something from the comfort of our own couch. We do this because one thing we have learned since the beginning of this journey is that my body needs loads of rest.
I got plenty of rest all last year when we were teaching virtually. This year, too, since we moved back and forth between in person and virtual instruction at fairly regular intervals, my load was intermittently lightened. My body continued to be fine.
When we returned to school on May 2, after being at home for over a month and began the home stretch, I was operating under the false assumption that I would be able to manage the end of school and all the activities involved in the life of seniors and their teachers without any consequences. In fact, I was so confident that we also fit in dinners out with friends, a couple trips out of town, and a speaking engagement in addition to my teaching responsibilities which included leading a training session, attending prom, being present for a parent meeting, and helping with graduation.
And, as you might have guessed, I discovered that I do indeed have a limit.
What happens when I've crossed that limit? The warnings signs are subtle; I get a little snippy with a student, a coworker, or my spouse. I wake up feeling heat radiating beneath my skin, especially around my joints. A nagging pressure forms behind my left eye. I get a headache.
If I notice these warning signs, take a little Motrin, put my feet up, attend to some self-care rituals, and sleep, I can avoid larger consequences. But when you think you are invincible, you aren't really looking for warning signs. So, you just keep stepping, kicking the occasional butt, taking the occasional name, and then out of nowhere, you overreact to an inconvenience or a miscommunication.You start to cry in the middle of a song or while listening to a sermon. You sleep 10 hours and wake up feeling nauseous, like you'd better not move or you will surely throw up.
And it all comes back — remember that time when you had to leave your career because you kept stepping instead of heeding the warning signs and taking care of yourself? Remember all those months you sat on a couch watching Law and Order because you did not even have enough gas in the tank to meet a friend for lunch? You wanna go back there?
No. I certainly do not.
I was built to teach, and I love working in the environment I have found myself in. I do not want to go back.
So, what's the answer?
I have just over one week left before my summer break starts — a summer break where I will rest, garden, travel, see family and friends, and do a little bit of school work before I head back next fall. I'll have a slightly lighter teaching load next year, but I will have a student teacher, I'm participating in a fellowship, and I will be facilitating reading interventions for a small group of students.
Yes, it does indeed sound like a lot.
Is it over my limit?
I don't think so — not if I remember that there is indeed a limit. Not if I remember to take care of myself. Not if I remember that this privilege can disappear if I am not diligent about maintaining boundaries, taking rest, and lifting up the things I cannot manage to the One who indeed has no limits.
Come to me, all you who are weary and burdened, and I will give you rest.

Matthew 11:28